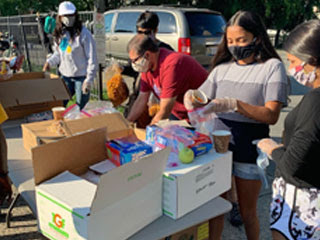 Project Outpour Missional Engagement Opportunity
We're partnering with Leah's Hopes & Dreams to serve, encourage, and help improve the lives of the most vulnerable in uptown Charlotte.
We are invited to join Project Outpour for an upcoming Day of Service event September 18, 10 a.m. – 3 p.m. Volunteers are needed to assist in various areas, including mobile showers, clothing closet, serving food, managing sign-ups for services, learning lab, haircuts, etc. Donations of gently worn sneakers and work-type boots for men and women are needed, as well as hair care products for black and brown hair. ALL donations must be received by September 16 at our Beatties Ford Road and Independence campuses. Professional grooming service providers are also needed.
For questions, please contact Min. Kim Morrison.