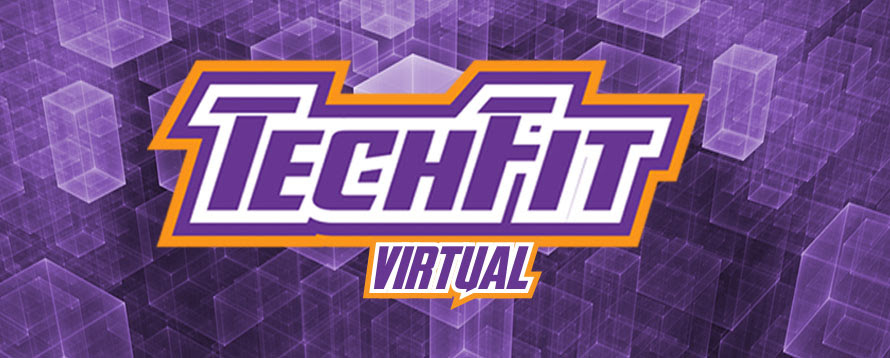 Tech Fit Camp Summer 2022 Registration
TechFit Camp is just around the corner. 2022 is the year for you to get your teenager enrolled in Tech Fit Camp at The Park Church! Several TechFit campers have gone on to pursue careers in technology and credit their start to this program. The Camp is designed for youth ages 13-18 and will be held from July 11-22, 2022.

Join us for the best Camp for teens anywhere. Youth 13-18 years of age will discover and explore several disciplines including but not limited to; coding, filming, music production, script writing, web design, and more. They will receive hands on training by industry leaders. We will have some of the best fitness experts and coaches that will teach our young people how to develop and maintain a healthy lifestyle and give them tips for success as they mature towards adulthood.
Hourly Schedule
July 11
9:00 a.m.

-

1:00 p.m.

Tech Fit Camp
July 12
9:00 a.m.

-

1:00 p.m.

Tech Fit Camp
July 13
9:00 a.m.

-

1:00 p.m.

Tech Fit Camp
July 14
9:00 a.m.

-

1:00 p.m.

Tech Fit Camp
July 15
9:00 a.m.

-

1:00 p.m.

Tech Fit Camp
July 16
9:00 a.m.

-

1:00 p.m.

Tech Fit Camp
July 17
9:00 a.m.

-

1:00 p.m.

Tech Fit Camp
July 18
9:00 a.m.

-

1:00 p.m.

Tech Fit Camp
July 19
9:00 a.m.

-

1:00 p.m.

Tech Fit Camp
July 20
9:00 a.m.

-

1:00 p.m.

Tech Fit Camp
July 21
9:00 a.m.

-

1:00 p.m.

Tech Fit Camp
July 22
9:00 a.m.

-

1:00 p.m.

Tech Fit Camp